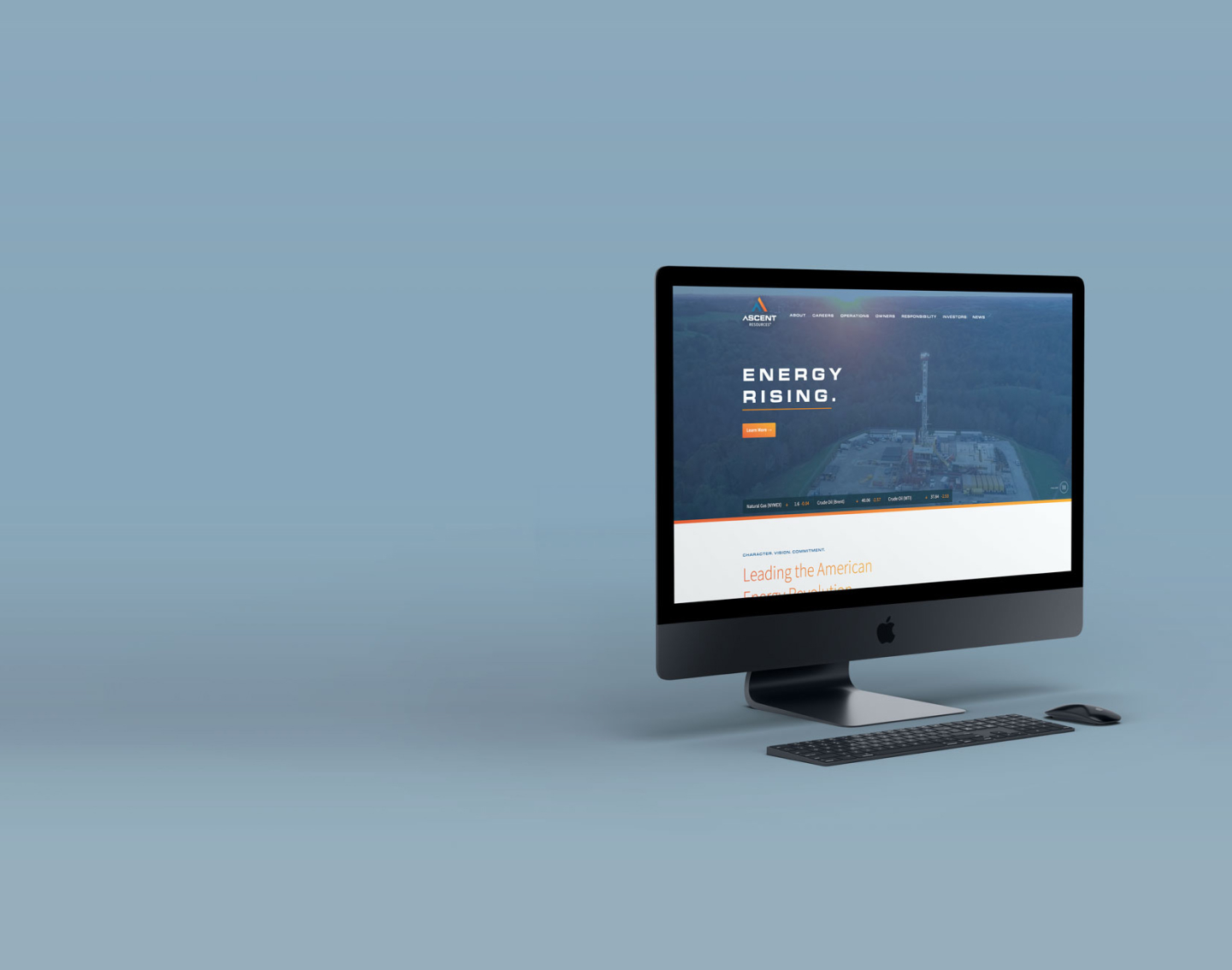 Ascent Resources
Ascent Resources
Energy companies come and go but the large players are true community partners and have a need for a sharp online presence that is focused on vital information for the company and investors.
Web Design
Web Development
Custom CMS
Keep reading
The Challenge
An outdated site led to poor optics for a company that was gearing up for a large expansion.
The Solution
Moving the client ahead with a modern responsive site that spoke to their commitment to quality but also was functional for investors.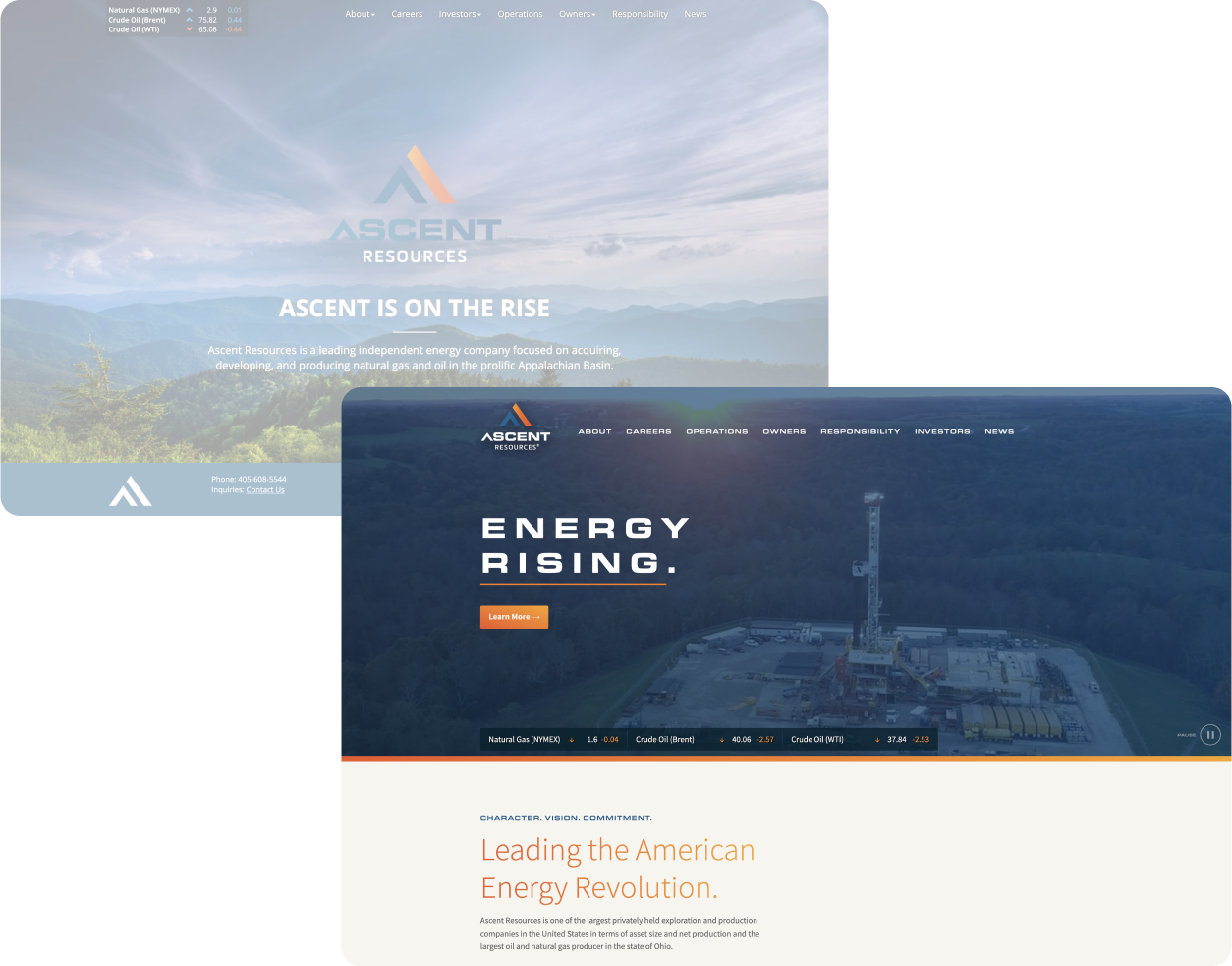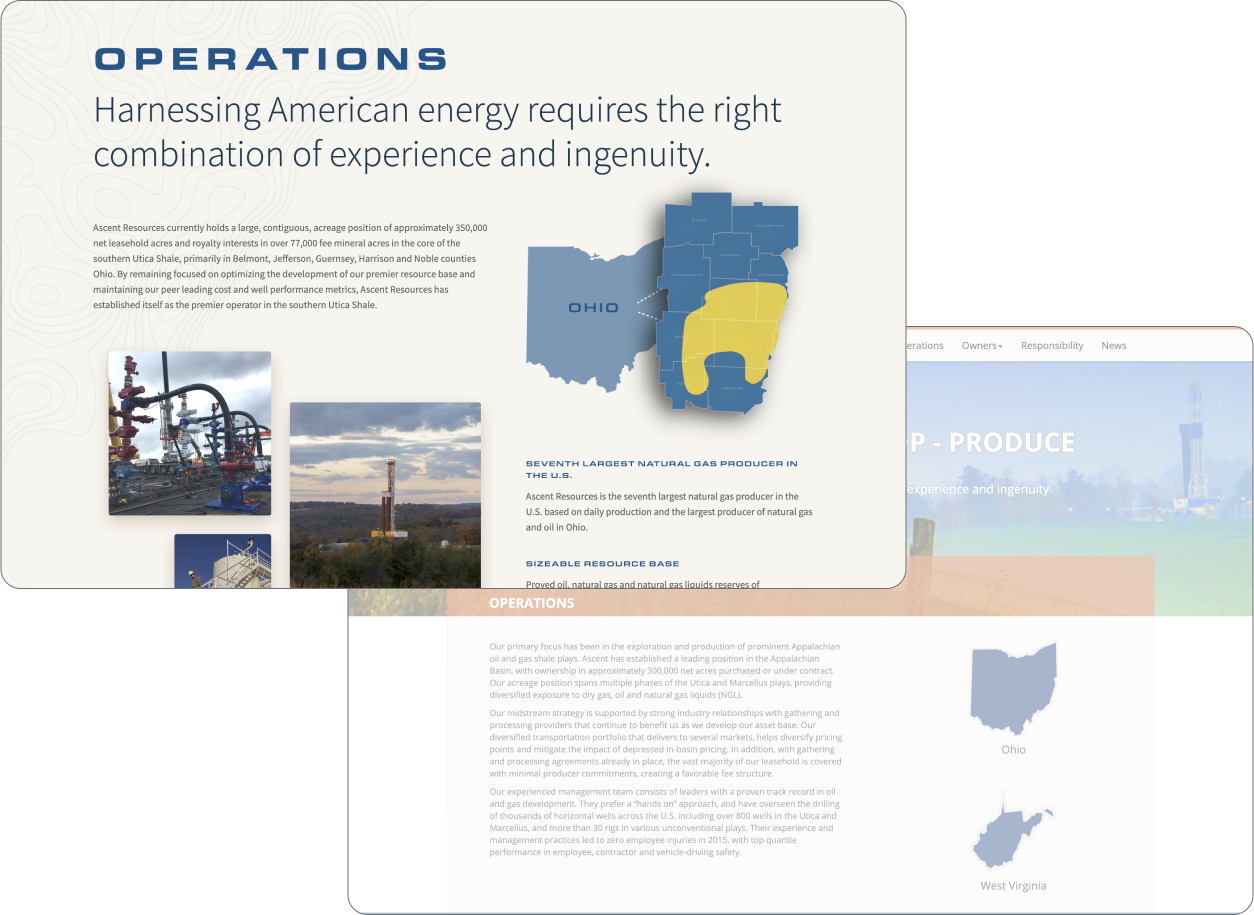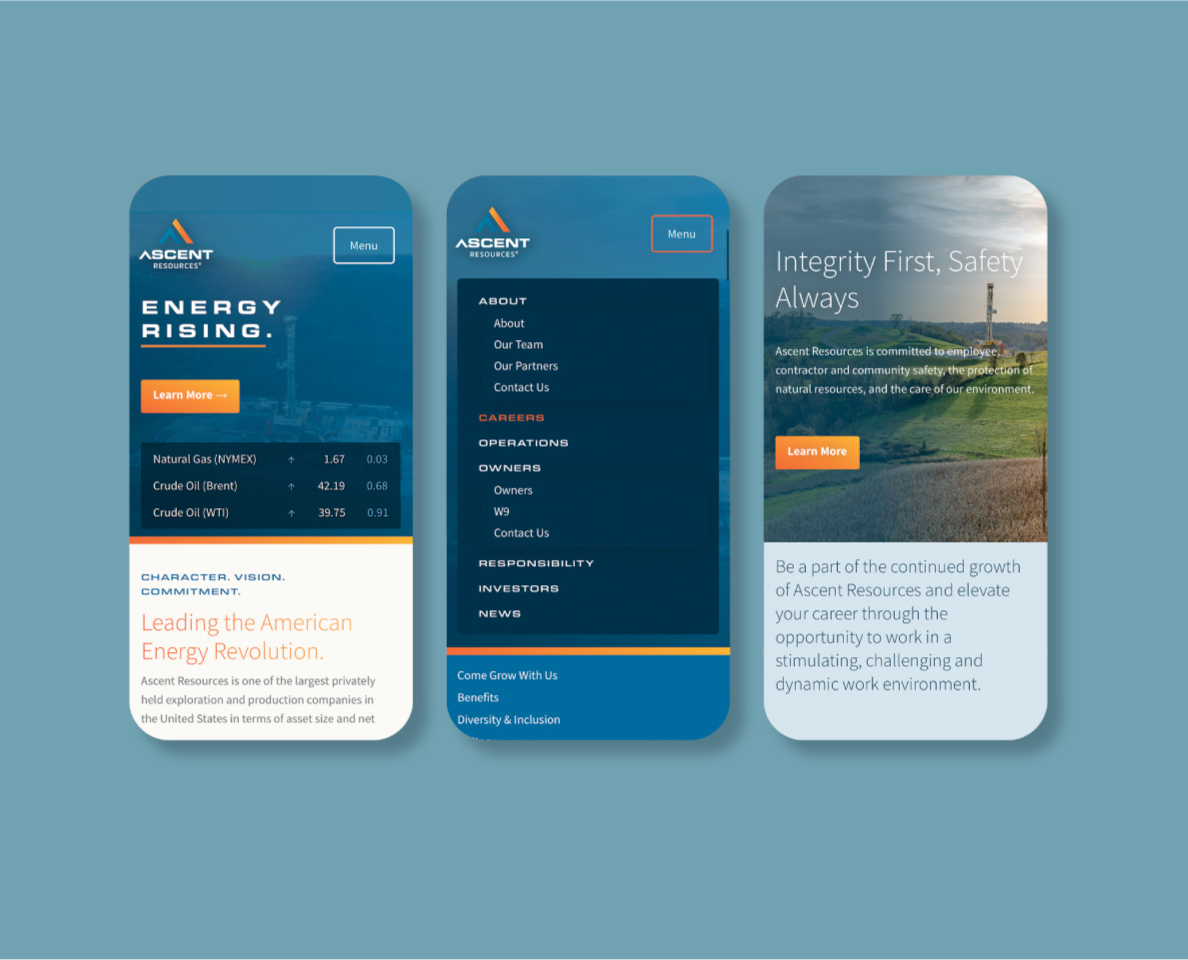 Simple & Clean
Excellence matters both in the work place and with first impressions. So leading that impression with an on brand webstie is key.
Functional
Reporting for investors requires a suite of tools for access to key documents in a timely matter. Providing a rich admin area for the client to upload reports and key documents was vital.