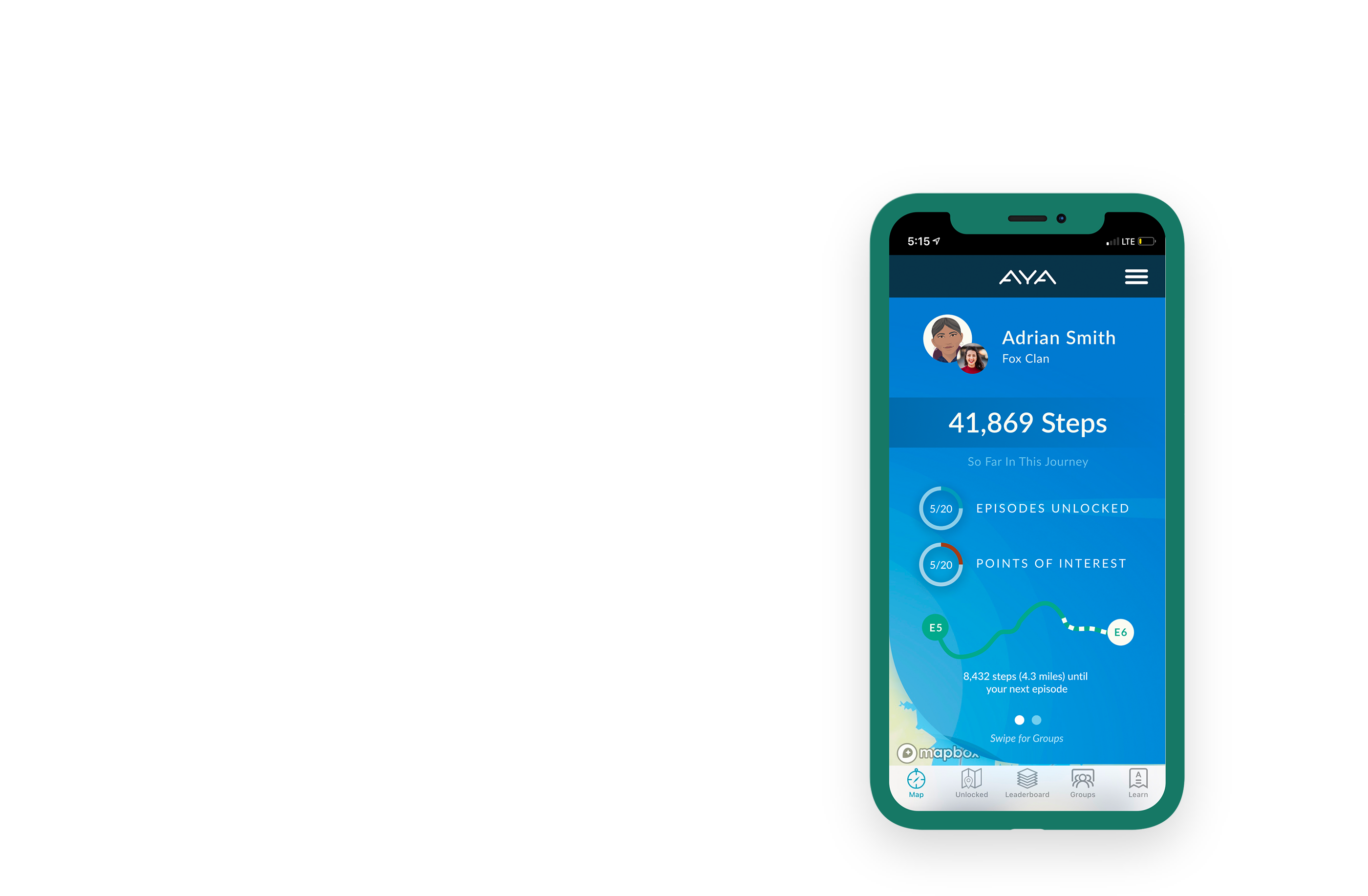 The Chickasaw Nation
AYA
The Chickasaw Nation looked for an out of the box solution to motivate their community into a more active health lifestyle. Made With Future produced a multi-platform approach that uses both the technology of today and the Nation's strong sense of culture and resilience. AYA is a unique step tracker that unlocks rich Chickasaw narratives as you walk through your daily life. AYA is a Chickasaw word meaning "to go; to journey."
App Development
Product Design
Web Design
Branding
Illustration
Keep reading
The Challenge
The Chickasaw Nation has a health and fitness problem. 40% of their citizens are overweight. The Nation knew it had to do something to make a drastic impact on the health of its citizens. They also knew they wanted to cultivate more understanding of their rich culture.
The Solution
AYA is an interactive mobile walking app designed to keep you moving by combining physical activity with Chickasaw history and culture. This unique technology allows you to take a walk through history and unlock new cultural and historical content along your fitness journey.
Let's go for a walk
The AYA app seamlessly weaves the ancient history of Chickasaw culture together with modern mobile geolocation technology.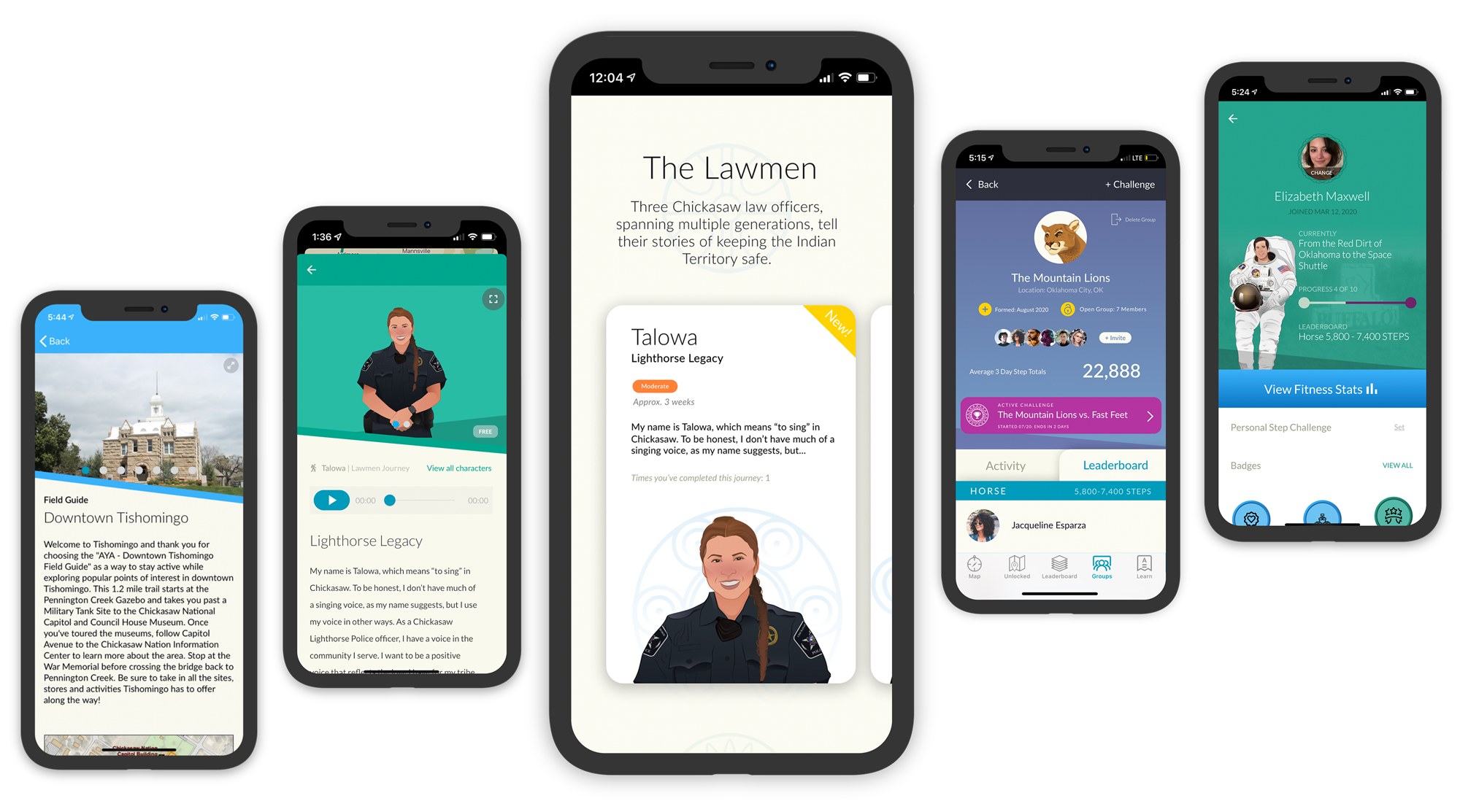 What we did
Branding
Illustrations
Marketing Website
Marketing Materials
Event materials
Promotional elements
Newsletters
iOS & Android Apps
Custom CMS
Tech stack
Flutter
Swift
Kotlin
Python
HTML/CSS
Javascript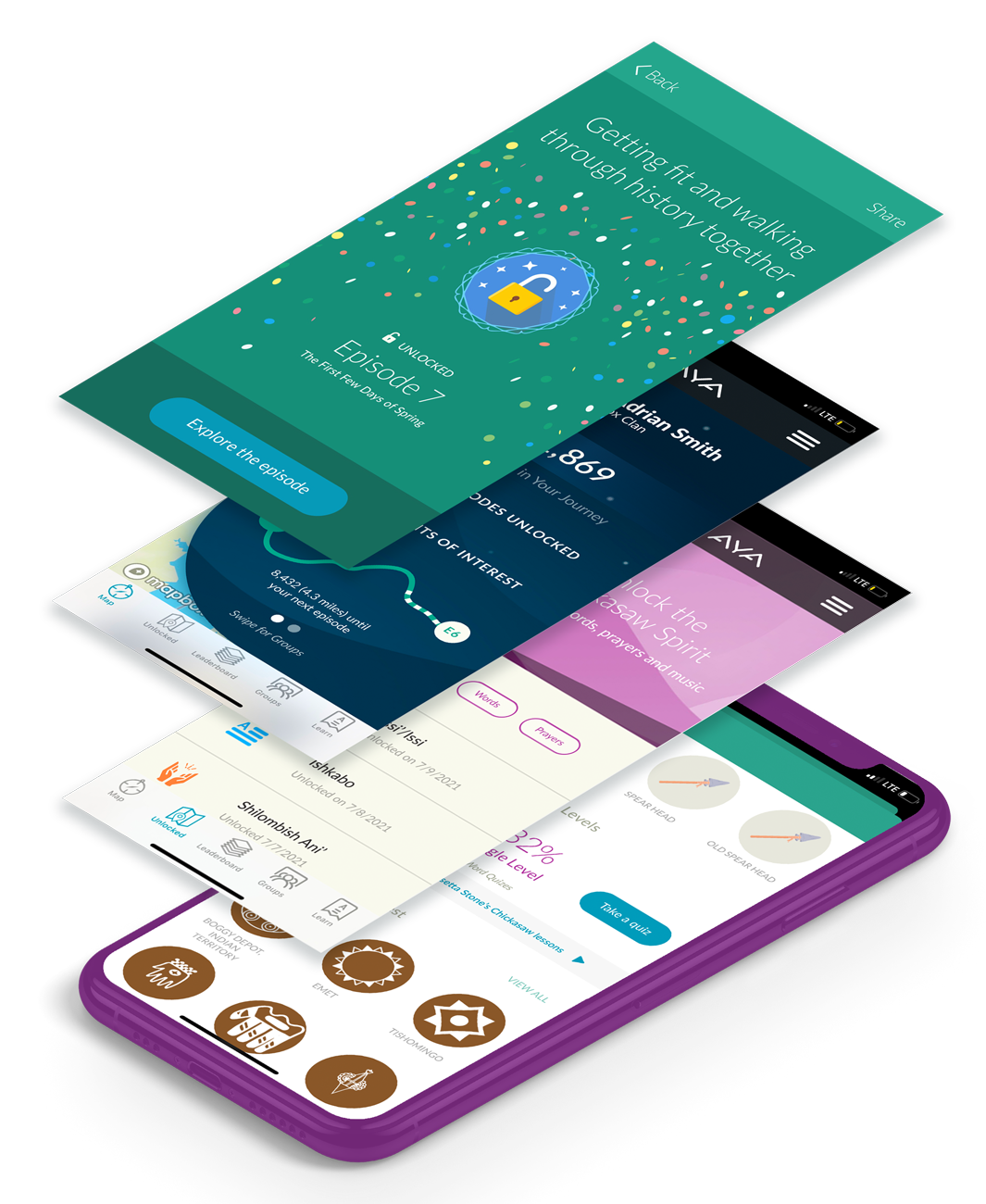 Historical Illustration
As you travel, discover hidden relics along your path. Animals, ancient tools, regalia, and more will keep you on your toes and teach you about the rich history of the Chickasaw Nation.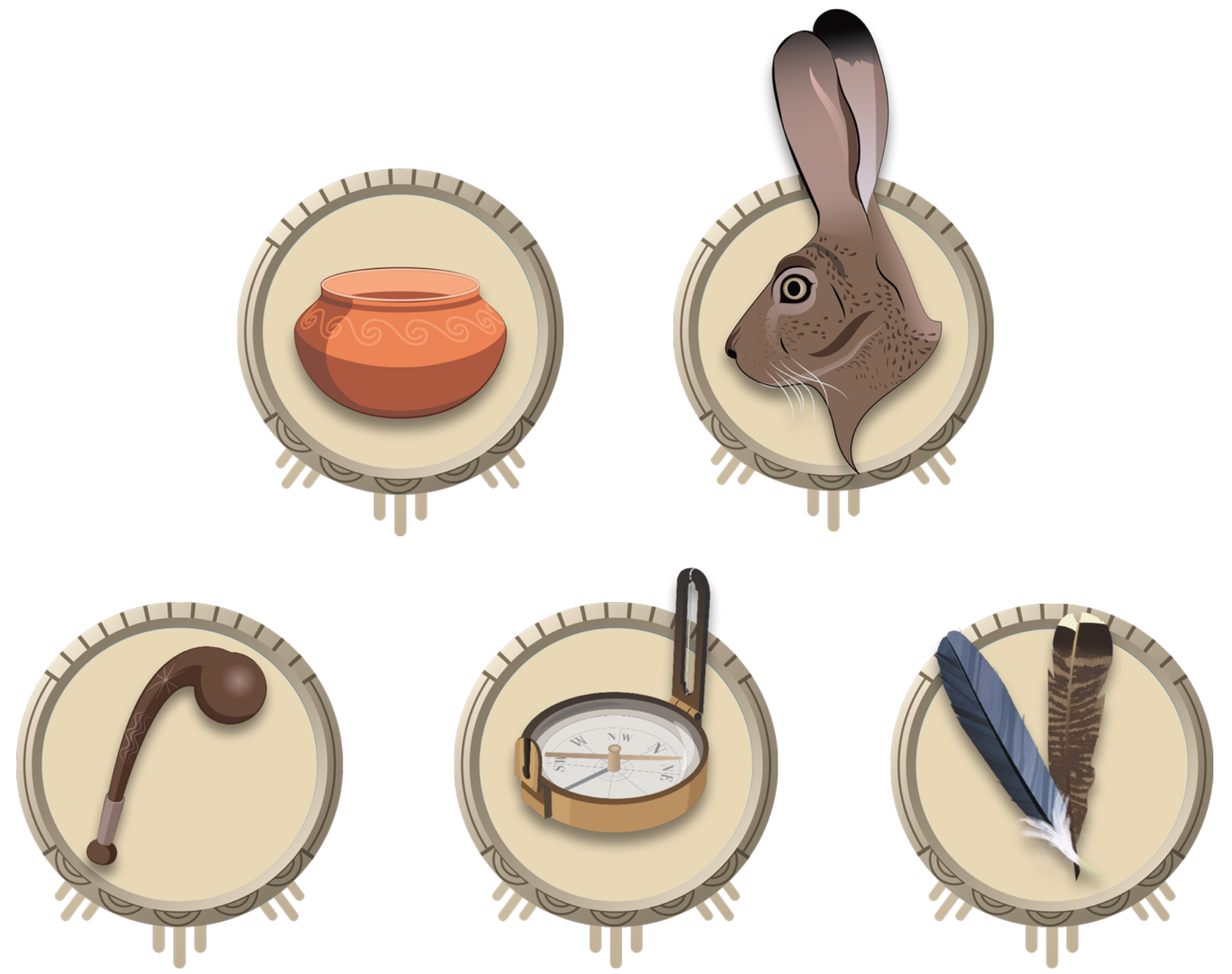 Choose Your Guide
Choose from your Chickasaw guides to take you through your journey. Each character will share their history, relics, and Chickasaw words with you as you travel.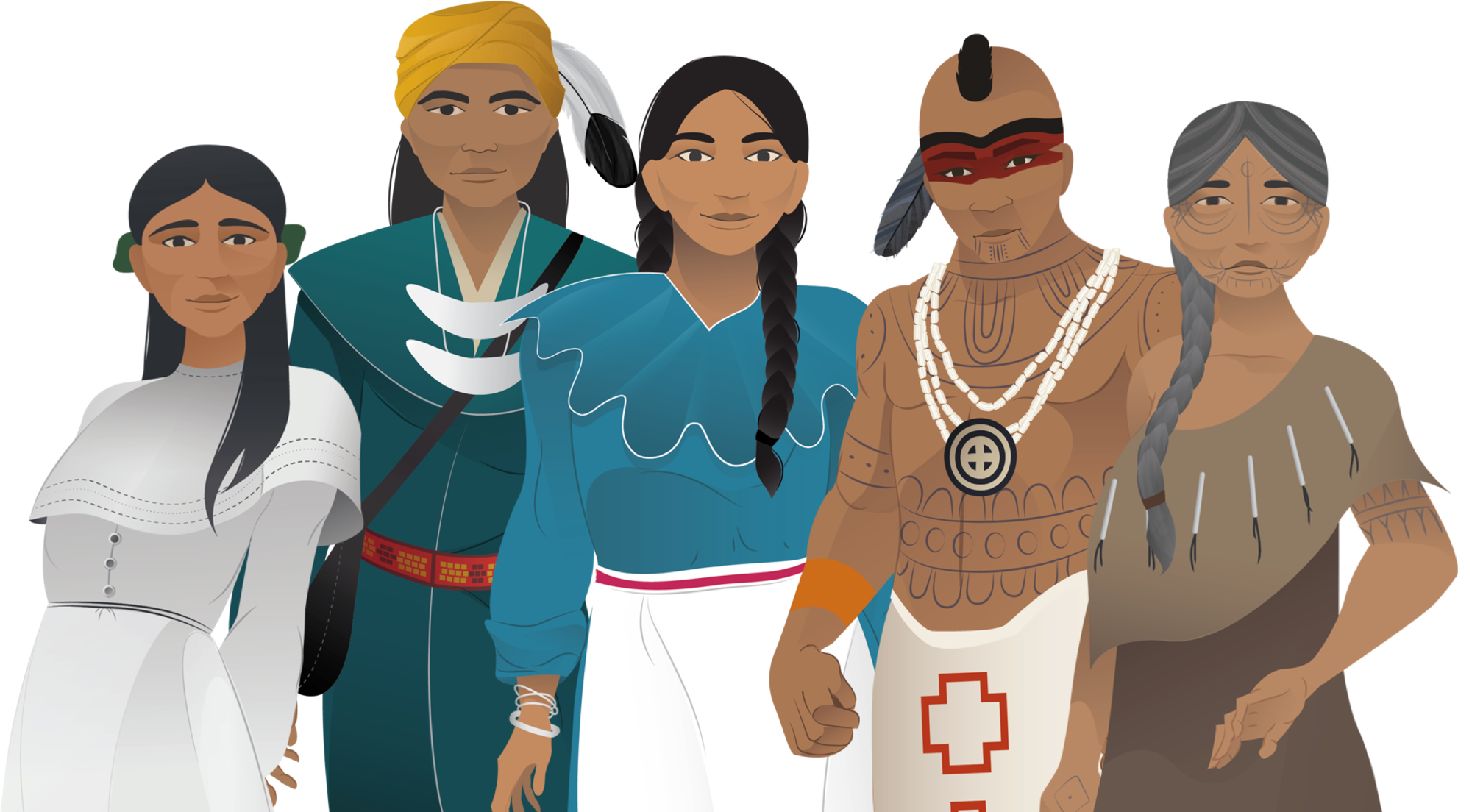 "AYA is a unique step tracker that unlocks rich Chickasaw narratives as the users walk through their daily life. AYA combines physical activity and Chickasaw history along with storytelling to help users stay active and healthy."
Connie Merriman – Director of CNDH workforce support
With each AYA step, you will feel more and more connected to your dream of a healthy and happy future for you and your family.